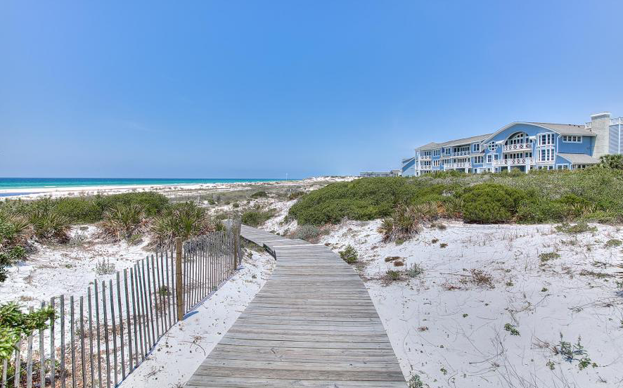 Here's the deal – Watersound condos are great for the person that wants a place at the beach but doesn't want the hassles of taking care of a house.  For those of you in that position today is your lucky day because Watersound has some of the finest condos on Florida's Scenic Highway 30A.  The trick is to find them for less than $1 million dollars.    
Watersound Condo Updates
The first and easiest way to find your Watersound Condo for less than a million dollars is to simply register for our
Property Updates  It's easy and only takes a second.  Simply give us some information on where to send the listings and we will send you every new Watersound Condo Listing as it comes on the market.  You will always know when any condominimums are for sale in Watersound.
Hip Pocket Listings
Hip Pocket Listings are also a good way to find a Watersound condo for less than one million dollars.  Here's how it works – there are people out there who are willing to sell their properties but do not want to list their condo or advertise it on the open market.
For more information about these listings simply call or text me John Moran at 850-217-7618.
Watersound Condos Listings for Less Than $1 Million Dollars
Are you interested in seeing if there are any Watersound Condos for Less Than 1 Million Dollars for sale right now? If you are you are in luck again.  As I look at our MLS there are 6 condos in the Watersound Subdivision currently listed for sale at less than $1,000,000.
See Pictures and Details for All Watersound Condos For Sale
The thing is they can go fast so if you really are interested in buying a Watersound and would like to get it for less than $1,000,000, call or text me, John Moran, at 850-217-7618 and let's go to work finding you the perfect place at the beach.
Watersound Video
Watersound is a special place where you can make memories with your family and friends that will last a life time.  Check out this video of a family on Spring Break in enjoying Watersound Florida.
Watersound Articles
How to find Watersound Houses for Less Than $1Million
Call or text John Moran at 850-217-7618 for more information about Watersound Real Estate, Watersound Homes for Sale or Watersound Condos for Sale.